This form must be filled out complete and with as much detail as possible. The text boxes have no limitation to the amount you enter.
If you have more than 1 pet to relinquish, please complete separate forms for each pet.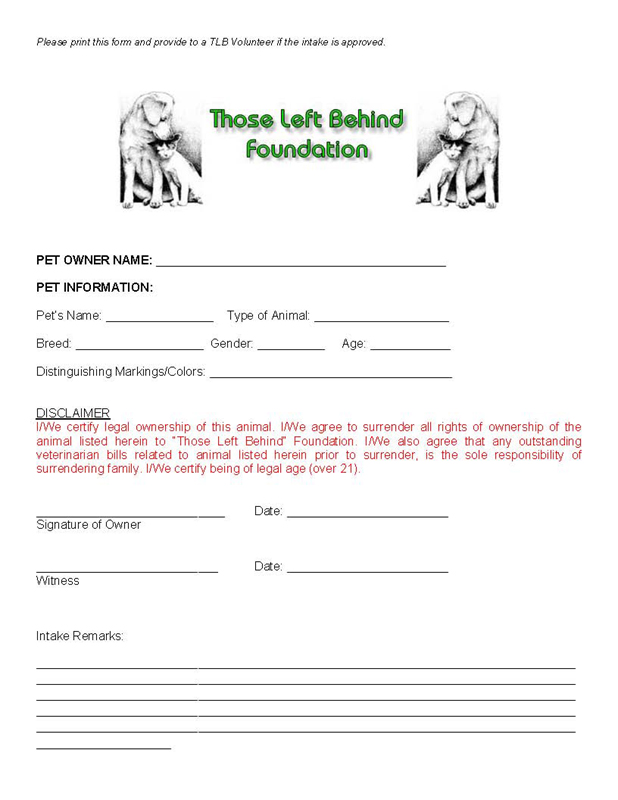 PLEASE PRINT THIS FORM OUT AND PROVIDE TO A TLB VOLUNTEER
IF THE INTAKE OF YOUR ANIMAL IS APPROVED.

ADOBE ACROBAT REQUIRED.